Welcome to the Diabetes Trials Unit
The Diabetes Trials Unit (DTU) is a fully registered UK Clinical Research Collaboration Clinical Trials Unit, specialising in performing local, national and multinational clinical trials related to the treatment and management of cardiometabolic and related disorders.
[
More about the DTU
]
Get involved
Patients and the public can get involved in research in a number of ways, including as a participant in a trial, by determining research priorities, or by contributing to the design or dissemination of research. Read more about getting involved here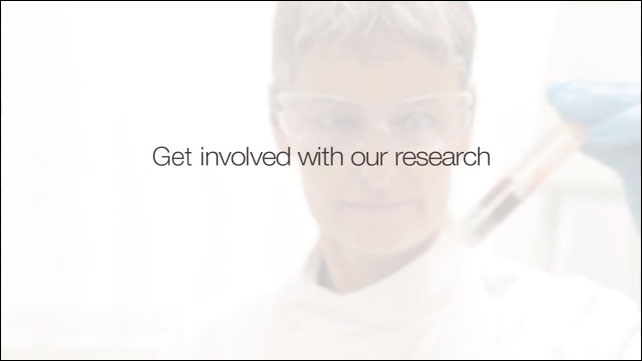 Watch our video to hear the experience of previous trial participants and the views of our research staff.
Participants in our trials may be patients, with diabetes or other medical conditions, or healthy volunteers. Please visit our Trials page if you are interested getting involved to see our trials that are recruiting currently.
News
HOMA 2 Calculator for Mac OS X Catalina and Linux
27-Nov-2019
The HOMA2 Calculator now supports the new Mac OS X Catalina. The standalone application has been updated to 64 bit on the Mac....
[
Read more...
]
2019 Hellmut Mehnert Award
24-Oct-2019
Rury Holman, Chair of the Hellmut Mehnert Award Committee since 2014, presented this prestigious award to Lars Rydén, Senior Professor of Cardiology, Karolinska Institute, Stockholm, Sweden, and to Professor Markolf Hanefeld, Director of the Centre for Clinical Studies, Technical University, Dresden, during the 5th CVOT Summit of the D&CVD EASD Study Group in Munich, Germany. [Left to right: Prof. Eberhard Standl (D&CVD EASD Study Group Vice President), Professor Lars Rydén, Professor Mehnert (now 91), Professor Rury Holman and Professor Markolf Hanefeld]

The Hellmut Mehnert Award was founded in 1998 and named in recognition of Professor Mehnert's lifetime contributions to diabetes care, research and education, and of his service on the WHO Panel of Experts on Diabetes....
[
Read more...
]
[
News archive
]
---