Welcome to the Diabetes Trials Unit
The Diabetes Trials Unit (DTU) is a fully registered UK Clinical Research Collaboration Clinical Trials Unit, specialising in performing local, national and multinational clinical trials related to the treatment and management of cardiometabolic and related disorders.
[
More about the DTU
]
Get involved
Patients and the public can get involved in research in a number of ways, including as a participant in a trial, by determining research priorities, or by contributing to the design or dissemination of research. Read more about getting involved here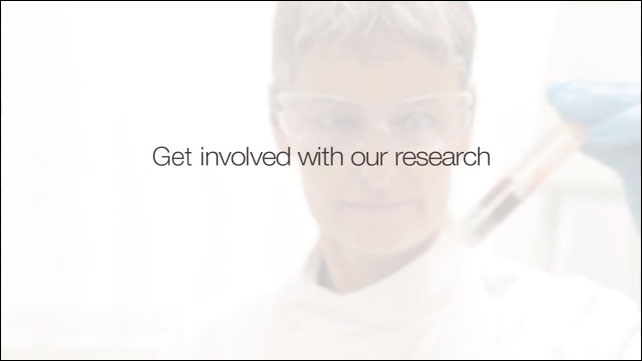 Watch our video to hear the experience of previous trial participants and the views of our research staff.
Participants in our trials may be patients, with diabetes or other medical conditions, or healthy volunteers. Please visit our Trials page if you are interested getting involved to see our trials that are recruiting currently.
News
EMPA-VISION webpage live as part of DTU website redesign
04-Feb-2019
The newly updated DTU website now includes a webpage for each of our trials.

For ongoing trials, you can find out what type of participants we are looking for and contact details if you are interested in taking part....
[
Read more...
]
DTU Director Receives Living Legend Award
07-Oct-2018
Professor Rury Holman was declared a Living Legend at the 2018 annual joint European Society for Cardiology (ESC) and Cardiology and Diabetes (CAD) conference in Mumbai, India, on Saturday 6th October (only the second diabetologist to be given this honour) along with Dr Bernard Gersh, a cardiologist and Professor Emeritus of Medicine at the Mayo Clinic College of Medicine, Minnesota, USA

[
Visit the CAD website
]
ADA 2018 Outstanding Achievement in Clinical Diabetes Research Award
25-Jun-2018
Prof Rury Holman is the recipient of the 2018 Outstanding Achievement in Clinical Diabetes Research Award by the American Diabetes Association. This award recognizes exceptional contributions in patient-oriented or clinical outcomes research that have had a significant impact on diabetes prevention and treatment....
[
Read more...
]
[
News archive
]
---