Welcome to the Diabetes Trials Unit
The Diabetes Trials Unit (DTU) is a fully registered UK Clinical Research Collaboration Clinical Trials Unit, specialising in performing local, national and multinational clinical trials related to the treatment and management of cardiometabolic and related disorders.
[
More about the DTU
]
Get involved
Patients and the public can get involved in research in a number of ways, including as a participant in a trial, by determining research priorities, or by contributing to the design or dissemination of research. Read more about getting involved here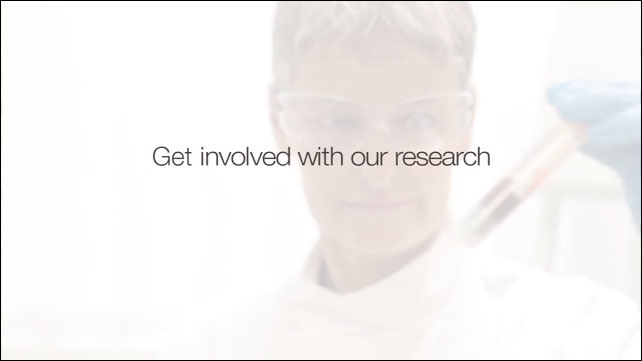 Watch our video to hear the experience of previous trial participants and the views of our research staff.
Participants in our trials may be patients, with diabetes or other medical conditions, or healthy volunteers. Please visit our Trials page if you are interested getting involved to see our trials that are recruiting currently.
News
Can the undesirable effects of steroid therapy be mitigated?
13-Mar-2023
Glucocorticoid induced hyperglycaemia and the development of type 2 diabetes mellitus are major downsides to the use of steroids for the treatment of acute and chronic inflammatory diseases. In a randomised controlled trial Professor Tomlinson and colleagues working with Professor Holman and the Diabetes Trials Unit have investigated whether AZD4017, an 11ß-HSD1 inhibitor, can attenuate glucocorticoid-associated side effects on blood pressure, glycaemia, bone, and lipid metabolism, assessed after 7 days therapy in healthy men....
[
Read more...
]
What is "The Price of Life"? Communicating cost-effectiveness to the public
28-Feb-2023
Amanda Adler and Adam Wishart present What is "The Price of Life"? Communicating cost-effectiveness to the public

Date and Time: Wednesday 1 March 2023, 4:00 - 5:00pm (UK GMT)

Venue: Hybrid event to be held in Richard Doll Building Lecture Theatre, Old Road Campus, Oxford OX3 7LF and online via Zoom/Microsoft Teams (meeting link will be sent to attendees prior to event).

To Join: This is a free event, which will be taking place both in-person and online via Zoom/Microsoft Teams....
[
Read more...
]
TriMaster patient preference study results presented at the IDF
07-Dec-2022
The TriMaster patient preference study results were presented today at the 2022 IDF World Diabetes Congress in Lisbon, Portugal, with two papers published simultaneously in Nature Medicine. See https://rdcu....
[
Read more...
]
[
News archive
]
---