Welcome to the Diabetes Trials Unit
The Diabetes Trials Unit (DTU) is a fully registered UK Clinical Research Collaboration Clinical Trials Unit, specialising in performing local, national and multinational clinical trials related to the treatment and management of cardiometabolic and related disorders.
[
More about the DTU
]
Get involved
Patients and the public can get involved in research in a number of ways, including as a participant in a trial, by determining research priorities, or by contributing to the design or dissemination of research. Read more about getting involved here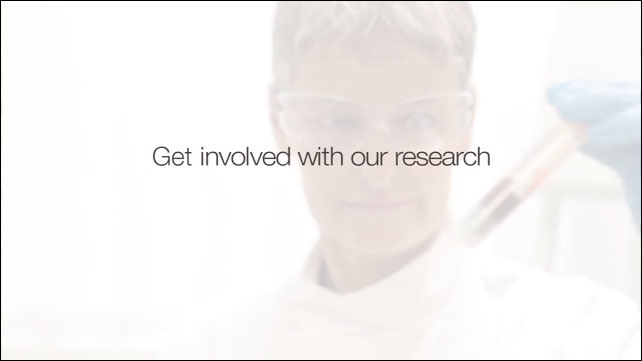 Watch our video to hear the experience of previous trial participants and the views of our research staff.
Participants in our trials may be patients, with diabetes or other medical conditions, or healthy volunteers. Please visit our Trials page if you are interested getting involved to see our trials that are recruiting currently.
News
44-year UKPDS Legacy Effects Presented at the EASD
21-Sep-2022
The 44-year UK Prospective Diabetes Study (UKPDS) follow-up results were presented today at the 58th Annual Meeting of the European Association for the Study of Diabetes (EASD) in Stockholm, Sweden. The new data from the UKPDS, one of the longest ever studies of diabetes, show that the problems experienced by people with type 2 diabetes, including heart attacks, kidney failure and vision loss are not inevitable, with the benefits of early good blood glucose control persisting for decades....
[
Read more...
]
Empagliflozin in acute Myocardial Infarction
29-Aug-2022
The EMpagliflozin in acute MYocardial Infarction (EMMY) trial was presented today by former DTU Research Fellows, Dr Harald Sourij and Dr Abderrahim Oulhaj, at the European Society of Cardiology (ESC) Congress in Barcelona with simultaneous publication in the European Heart Journal.
EMMY aimed to investigate whether empagliflozin treatment given in addition to guideline recommended post-MI therapy, and initiated within 72 hours after percutaneous coronary intervention in people with a large acute myocardial infarction, with or without diabetes, would result in a larger decline in NT-proBNP and a larger improvement in ejection fraction....
[
Read more...
]
Rajna Golubic winner of the Turner-Warwick lecturer scheme 2021
07-Jan-2022
The Royal College of Physicians has awarded Dr Rajna Golubic, an academic clinical lecturer in the DTU, as the overall national winner of the 2021 Turner-Warwick lecturer scheme for her lecture entitled "Novel treatments to improve metabolic health in obesity and type 2 diabetes: the effects of cotadutide". The lecture included the results of a mechanistic study conducted as a collaboration between the University of Cambridge and AstraZeneca....
[
Read more...
]
[
News archive
]
---