Welcome to the Diabetes Trials Unit
The Diabetes Trials Unit (DTU) is a fully registered UK Clinical Research Collaboration Clinical Trials Unit, specialising in performing local, national and multinational clinical trials related to the treatment and management of cardiometabolic and related disorders.
[
More about the DTU
]
Get involved
Patients and the public can get involved in research in a number of ways, including as a participant in a trial, by determining research priorities, or by contributing to the design or dissemination of research. Read more about getting involved here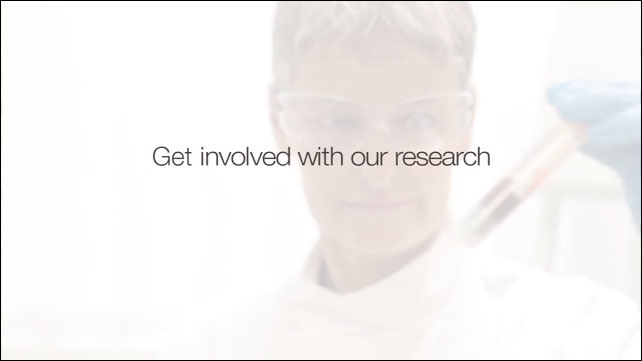 Watch our video to hear the experience of previous trial participants and the views of our research staff.
Participants in our trials may be patients, with diabetes or other medical conditions, or healthy volunteers. Please visit our Trials page if you are interested getting involved to see our trials that are recruiting currently.
News
3rd Cambridge-Oxford-Sunway Biomedical Symposium
26-Mar-2019
On Tuesday 26th March 2019 Prof. Rury Holman gave an invited keynote lecture entitled "Cardiovascular Outcome Trials in Type 2 Diabetes - Lessons Learnt and Future Directions". This symposium, addressing "Diabetes: Disarming the Silent Killer", was held in Kuala Lumpur, Malaysia....
[
Read more...
]
2019 Robert Turner Award for Research Impact
07-Mar-2019
Professor Rury Holman is the first recipient of the Robert Turner Award for Research Impact given for his outstanding work on the UKPDS study by Diabetes UK during their annual Professional Conference in Liverpool. The award was presented by Professor Andrew Hattersley at a ceremony held on Thursday 7th March 2019.
Landmark event for careers in clinical trials a success
12-Feb-2019
DTU Trial Manager Elena Villarreal worked in collaboration with three other Trial Managers from the Department of Psychiatry, the Clinical Trial Service Unit and Epidemiological Studies Unit, and the Surgical Interventions Trial Unit to host a landmark careers event on the 23rd January 2019 for non-clinical staff working in clinical trials. The event was generously funded by the NIHR Oxford Biomedical Research Centre and the Thames Valley and South Midlands Clinical Research Network (CRN)....
[
Read more...
]
[
News archive
]
---